The best video-analysis platform used by professional coaches
Study your opponents in detail
VideoStats classifies and breaks down each and every action of the game, and can be seen on video with just a click.
Defensive events

Attacking events

Defensive-attacking transitions

Attacking-defensive transitions

Pass Success

Free kicks

Fouls committed/received

Ball possession

And more than 150 categories
Information at your fingertips
Player and Team Technical Performance

Analyze and compare results

Detailed statistical analysis

Create custom videos

Statistics linked to video footage

Search filters: action, player, area of the pitch, time, and much more

More than 150 different aspects of the game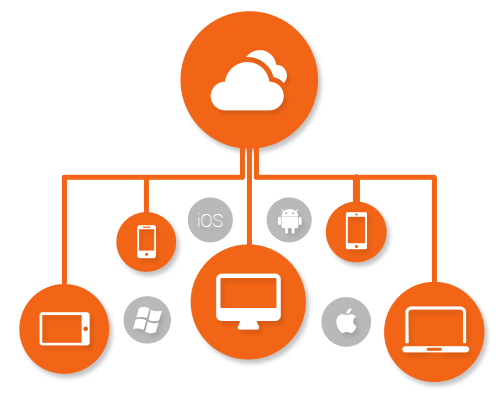 Cloud storage

Friendly

Multi-user

Share with players through Whatsapp

Used by coaches of Professional Clubs and National Teams

Can analyze multiple games at a time, focusing on specific aspects

Multi-device
Designed for high-level competition

Used by elite coaches and clubs

10 years of experience

Enhance team's strengths and avoid errors

Detailed analysis of teams and players

We provide experience working in high-level performance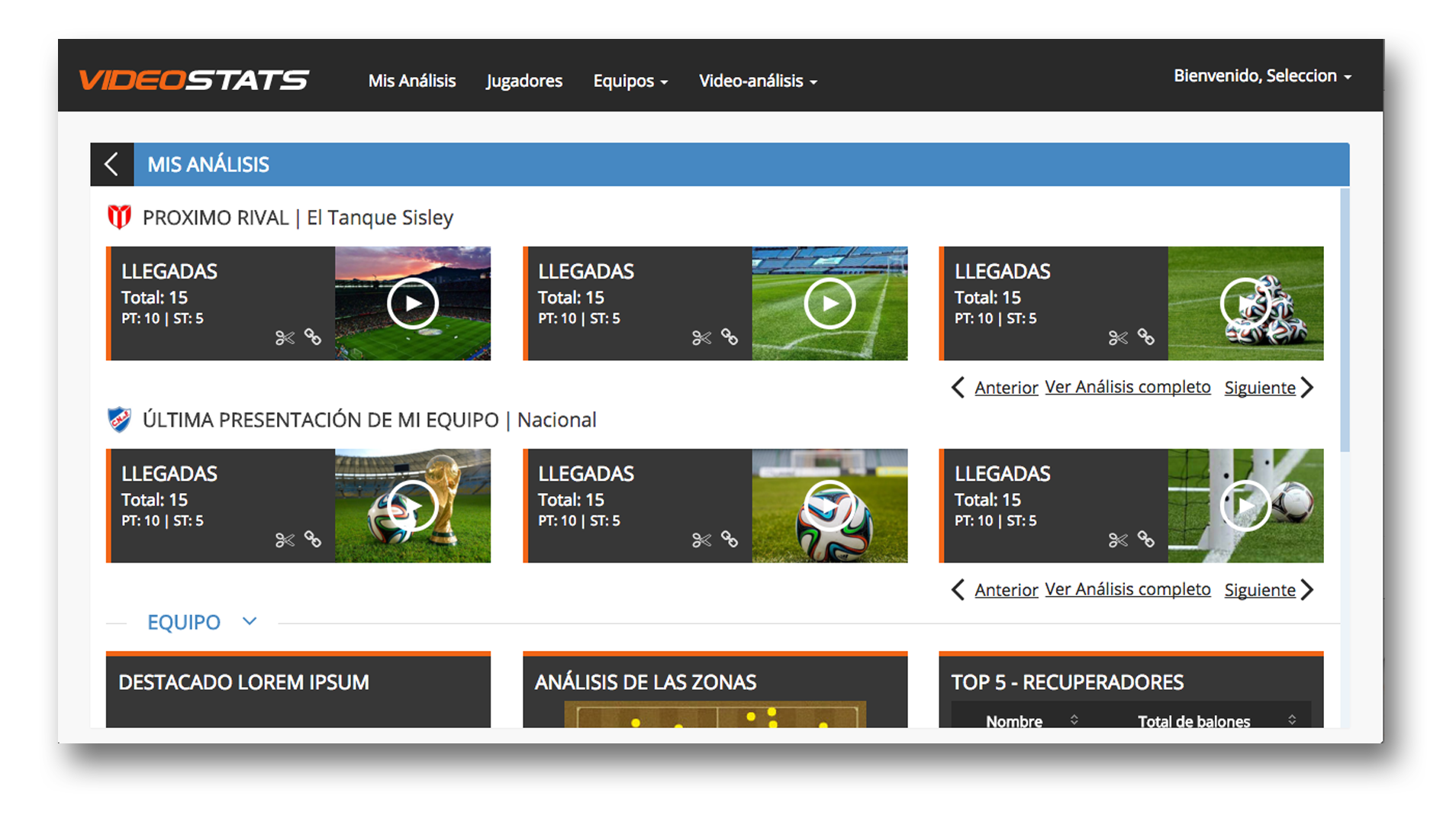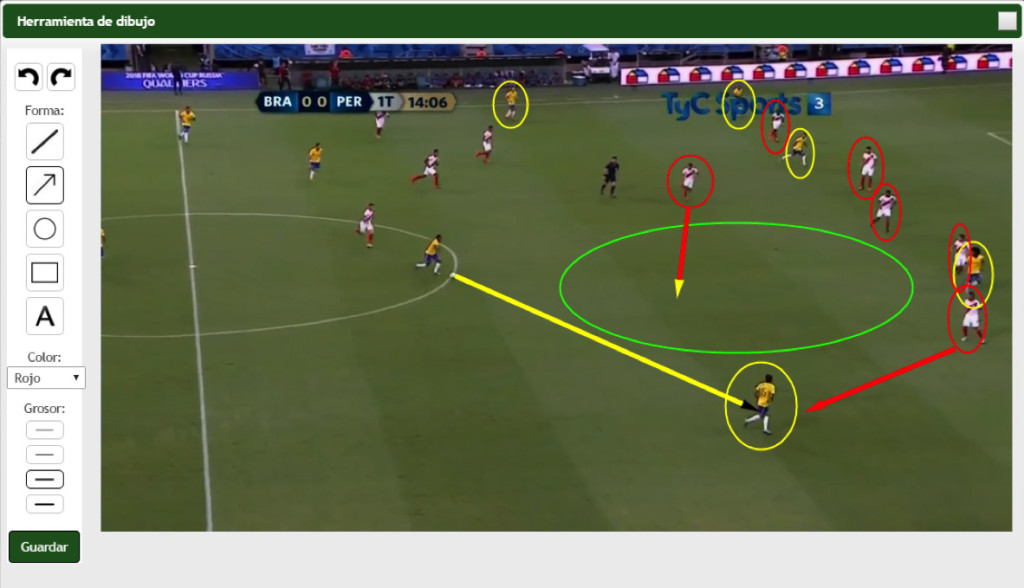 New drawing tool on video
Improve your analysis and strategy definition with the new drawing tool on video. You can add different shapes, colors and text. Save your new sequence, play and edit it whenever you need.
"I believe it's very important to support the analysis of your own team and opponents with trustworthy data. No matter how objective the coach is trying to be, there will always be some bias, and sometimes the match analysis can surprise you"
"It's an essential tool for high-level competition. The knowledge of my opponents and all statistical information based on video provides me a competitive advantage during the game planning process"
"This software is a great and practical contribution from a scientific point of view, an aspect that is very much needed by today's sport"